Frequently Asked Questions
General
How to measure field area?
---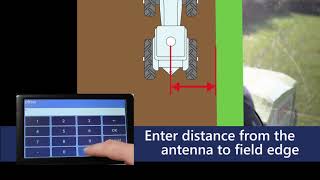 Steps
Start on the field edge 30 metres from the corner.
Press Start Boundary then Offset.
Enter distance from the antenna to field edge.
When ready press Start.
Drive around the field edge...back to where you started.
When the starting point is reached... the map auto closes and is displayed.
---
How to set a guidance line?
---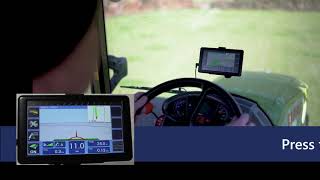 Steps
At the start of a run press the screen once.
This sets the A point.
Continue to drive along the run.
Before reaching the end of the run.
Press the screen again.
This sets the AB line ready to use.
---
---
BlackBox Air
How to use coverage area recording?
---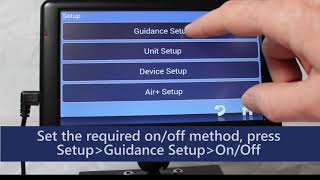 Steps
Set the required on/off method, press Setup > Guidance Setup > On/Off.
Choose the option required and ok.
Start a job.
If using 'On Screen' method...use ON/OFF to toggle recording.
---
No GPS Signal
---
Please Note – it can take up to 20 mins to acquire a GPS signal after changes are made.
Click here to view as a PDF
---
Bluetooth not connecting
---
Reboot procedure 1) Press Shutdown > Yes 2) Disconnect the GPS Receiver from the power supply and reboot the tablet. 3) Power up the GPS receiver and tablet, launch the BlackBox Air software. Bluetooth Pairing Procedure 1) From the Home screen press Shutdown > Yes 2) Then Android setup > Bluetooth. 3) Ensure Bluetooth is enabled 4) Press Android BT (to change to 'Visible to all nearby Bluetooth Devices') and then Search for Devices. 5) Once the device appears in the Available Device list select it and press Pair. 6) Once paired press Home and launch the BlackBox Air software.
Click to view as a PDF
---
---